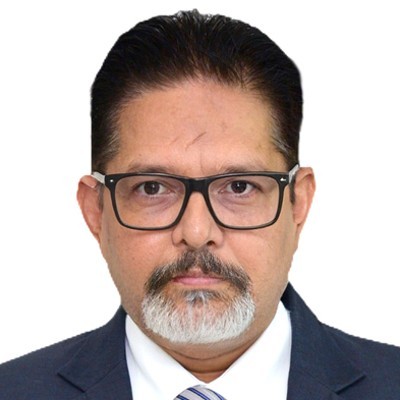 Shri. Alok Kumar Choudhary
Managing Director
State Bank of India

Profile
Shri Alok Kumar Choudhary is Managing Director of State Bank of India since 07th June 2022.
Shri Choudhary joined State Bank of India as a Probationary officer in 1987 and worked across multiple domains including Retail Banking, Commercial Banking, MSME, Agri & Rural business, Branch Management, Human Resources and Finance. He is a seasoned banker with over 35 years of experience in various leadership and functional capacities at Branches, Regional Offices, Zonal Offices, Local Head Offices and Corporate Office Level.
Prior to his elevation as Managing Director, Shri Choudhary was heading the finance vertical of the Bank working as Dy. Managing Director (Finance) where he was responsible for Strategic Planning and Budgeting, Performance Analysis to support optimum business and strategic decisions, Capital Planning and Capital Raising, Investor Relations, Financial Reporting, Audit, Asset & Liability Management and Balance Sheet Management.
He has also headed the HR vertical of the Bank leading multiple, complex, and high impact initiatives. He was on the Board of SBI Foundation and SBI Infra Management Solutions Private Ltd. As Deputy Managing Director & Corporate Development Officer of the Bank, he was also the Chief Sustainability Officer of SBI.
Prior to that, he has headed Delhi Circle of SBI in 2016, where he implemented merger of Associate Bank Branches and successfully managed the change process in terms of Customers, Business Mix, Growth and Culture leading to increased business and profits.
Shri Choudhary is a science graduate and also holds a Masters in Rural Development. He is a Certified Associate of Indian Institute of Banking & Finance and has participated in different conferences/ seminars and different training programmes at IIM Lucknow, ISB Hyderabad. He has also attended Global Advanced Management Program in Silicon Valley, USA.