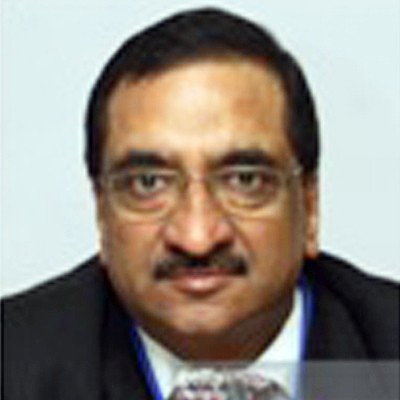 Subodh Kumar Goel
Independent Consultant,
Katyani Associates & Former Chairman, UCO Bank

Profile
Shri. Goel is an outstanding scholar with first class post graduation in commerce from Delhi School of Economics. He did his LLB from University of Rajasthan. He is Certified Associate member of Indian Institute of Bankers.
Experience/ Achievements
He started his career from Bank of Baroda on 01.01.74 as an officer.
He joined Andhra Bank in 1980 in Middle Management grade. His functional excellence ensured him rise in career at a fast pace and became General Manager in 1997. The impact of his leadership was engraved in all operational and administrative segments in Human Resource Development, Computer Policy, Credit and International Banking.
He worked as Chief Vigilance officer in Bank of India from 1999 to 2002. He had visited various countries for prevention of frauds in terms of guidelines RBI, Government of India and Central Vigilance commission. He was also associated in detection of securities scam during Harshad Mehta & Hiten Dalal scams. As CVO of Bank of India he detected the scam of Ketan Parikh. His role was appreciated by JPC (Joint Parliament committee) for timely detection of most sensitive financial scams of the country.
He became Executive Director Allahabad Bank in 2004 and enabled it to hike Profit.
He took charge of UCO Bank as Chairman and Managing Director in August 2007.
His Business acumen escalated Profits to Rs.1012 Crs, (from Rs.316 Crs in 2007), Earning Per Share to Rs. 18.42 (from Rs. 3.95), book value to Rs. 65.73 (from Rs. 27.66) &Retirn on Net Worth to a New Height Rs. 31.6 (from 16.76)
His effectiveness scaled down the NPA to 1.17% (from 2.14%)
His passion of technology enabled UCO to swift to CBS to the extent of 100% Iin short span.
His HR strategy introduced performance based incentive, variable pay to value their achievements and professional coaching through B-Schools to enrich managerial excellence at higher levels.
China India Financial Congress CIFC invited him and he addressed the CIFC at Beijing on rural financial inclusion (with focus on Indian Financial Sector), creating a big impact.
He was invited for the meet of Asian Development Bank at Bali, Indonesia and participated as delegate of IBA.
IMF and G30 invited him for annual meet of World Bank at Istanbul, Turkey & participated as Indian delegation.
He has previously held position of Chairman and Managing Director of Industrial Investment Bank of India ltd IIBI.
Mr. Goel has marked difference from his colleagues, in going to uncommon length for serving common people. It is only under his leadership UCO achieved outstanding growth in landing to agriculture, excellence in lending to MICRO Enterprises and MSME which was duly recognized by GOI and Hon'ble PM, Crowning UCO twice with NATIONAL AWARD.
Mr. S K Goel assumed charge as Chairman and Managing Director of India Infrastructure Finance Company Ltd. (IIFCL) on 24th June 2010. IIFCL is a wholly owned Government of India Company engaged in providing long term finance to infrastructure sectors. IIFCL has also set up IIFC (UK) Ltd, a wholly owned off-shore subsidiary at London to provide foreign currency loans to Indian Infrastructure Companies for financing their Capital expenditure outside India. Till September 2012, IIFCL on a consolidated basis has sanctioned cumulative financial assistance of Rs. 71,552 Cr to 322 infrastructure projects and has disbursed to the tune of Rs. 36,820 Cr in 194 projects. Under his dynamic leadership, the company took the pioneering step of implementing Credit Enhancement and Takeout Finance Scheme which addresses the constraints faced by prudential exposure norms. Mr. Goel has envisioned IIFCL to emerge as a front line financial institution which provides innovative financial solutions to the infrastructure sector in a cost effective manner. Recently CVC (Central Vigilance Commission) has appointed Mr. Goel as IEM (Independent External Monitor) which is equal to the Director of the Board in Oriental Bank of Commerce and NABARD.