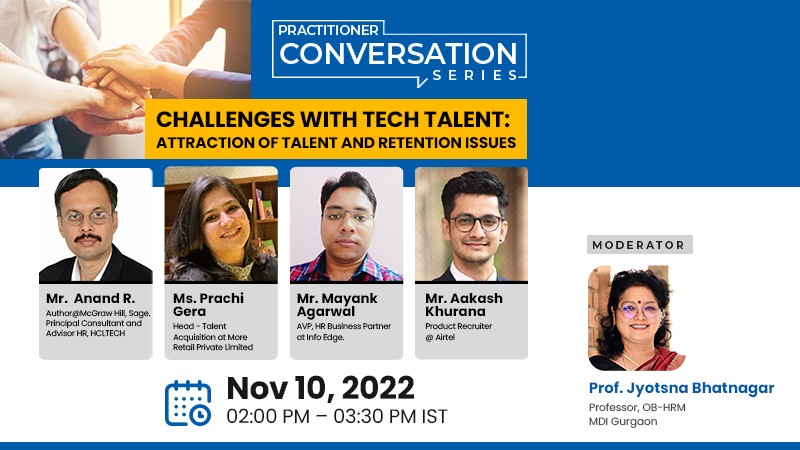 Challenges with Tech Talent: Attraction of Talent and Retention issues
November 10, 2022 | 02:00 PM
In recent times we have seen many challenges in attracting and retaining technical talent.
Post-pandemic, there has been a huge challenge of moonlighting as well. With great resignation becoming a reality, hybrid working and work-from-home benefits pose a different set of challenges in retaining tech talent.
How to manage these challenges at the ground level in talent acquisition is the focus of this practitioner workshop?
Date: 10 Nov 2022
Time: 02:00 PM onwards
Register Now
Session Joining Link: https://bit.ly/3zNJ5bH