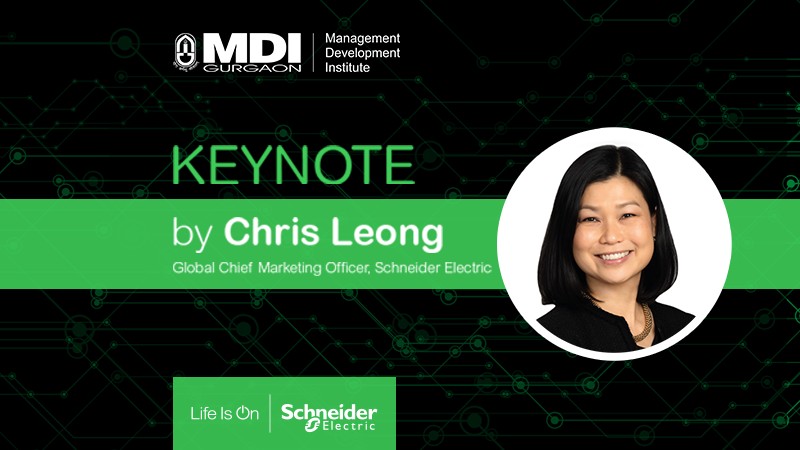 Chris Leong , Global Chief Marketing Officer, Schneider Electric to deliver a Keynote on Sept 24, 2022
September 24, 2022 | 05:30 PM
We are delighted to welcome Chris Leong, Global Chief Marketing Officer, Schneider Electric to our campus on 24th Sept 2022.
As one of the top marketers in the world, Chris will be sharing her insights on Building a Sustainable Future with the help of technology, marketing and talent.
As the global leader in energy management and industrial automation, Schneider Electric's purpose is to empower all to make the most of energy and resources, bridging progress and sustainability for all. Life Is On!