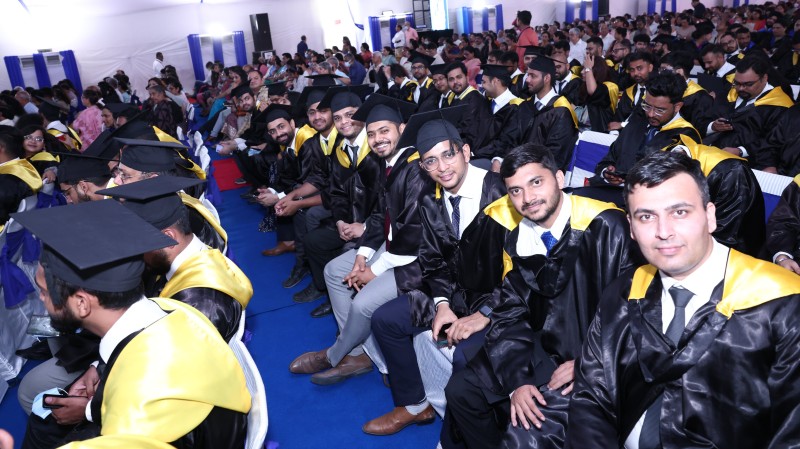 Convocation 2022 - A Visual Journey
June 21, 2022 | 03:00-10:00 PM
Nostalgia. Excitement. Jubilance. All kinds of emotions filled the air as 514 students from various PGDM programmes and eight Fellow Scholars of MDI Gurgaon received their diplomas. Twenty-four medals were awarded to meritorious students of different courses.
The Golden Jubilee year has been a good one for MDI. In the 2022 placement season, MDI Gurgaon continued to be the institute of choice for newly minted talent. The Institute again achieved a 100 percent placement record. A total of 87 organisations, including 35 new ones, recruited students from MDI Gurgaon."
The highest salary offered was Rs. 1.14 crore. Average salary recorded was Rs. 23.50 lakh.
Best wishes Mandevians! Be the change you wish to see in the world.