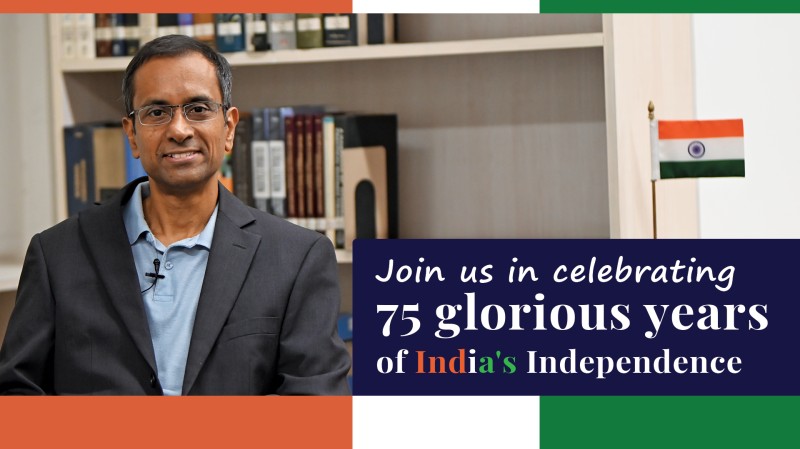 Director MDI Gurgaon Prof. Rajesh Chakrabarti shares his thoughts on India's 75 years of Independence
August 16, 2022 |
The journey that India's education sector has witnessed in these 75 years is nothing less than incredible. We at MDI have been privileged to be a part of this journey for the last 50 years. The sights that we had set for ourselves may be encapsulated in three words Global, Digital & Experiential.
The education sector is becoming ever more important in being able to generate the service-sector-based knowledge economy that India has today turned out to be. The arc of knowledge necessary for creating value in today's competitive world now ranges from coding to classics.
Let's unite, walk and work towards a self-reliant India. May this Independence Day bring fortune and success for each and every one of us.