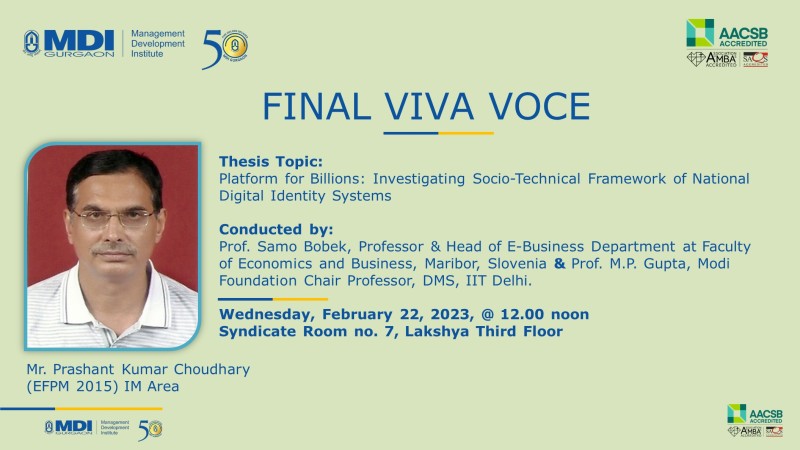 Final VIVA VOCE
February 22, 2023 | 12:00 PM
Mr. Prashant Kumar Choudhary (EFPM 2015) IM Area shall be presenting his Final VIVA VOCE on Wednesday, February 22, 2023, @ 12.00 noon in Syndicate Room no. 7, Lakshya Third Floor.
Thesis Topic: Platform for Billions: Investigating Socio-Technical Framework of National Digital Identity Systems.
Viva Voce shall be conducted by: Prof. Samo Bobek, Professor & Head of E-Business Department at Faculty of Economics and Business, Maribor, Slovenia, and Prof. M.P. Gupta, Modi Foundation Chair Professor, DMS, IIT Delhi, New Delhi.