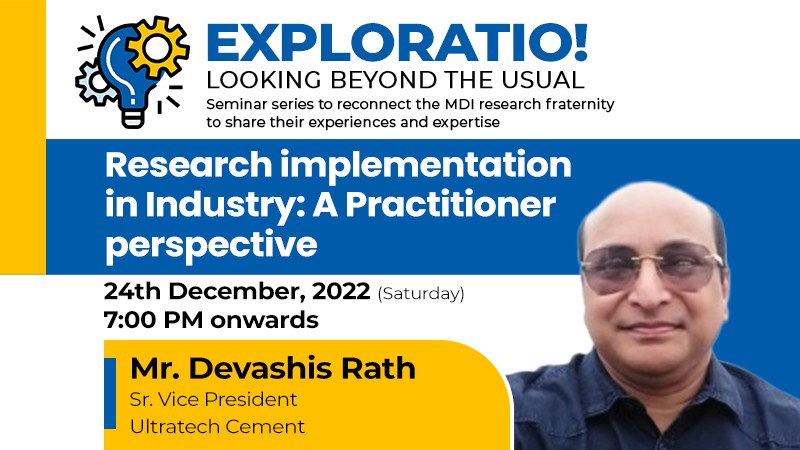 Research implementation in Industry: A practitioner perspective
December 24, 2022 | 07:00 PM
Researchers may always want to consider the perspectives of several stakeholders, constituting industry practitioners, policymakers, and academics, in order to understand the potential real-world implications of their work. Collaborating with industry partners or participating in internships or case studies can be instrumental in furnishing valuable insights and viewpoints.
The session, headed by one of the very first FPM/EFPM graduates of MDI Gurgaon, Devashis Rath on 'Research implementation in Industry: A practitioner perspective' would give a critical understanding of demands of industry from research.
The session will be held on December 24, 2022 I 07:00 pm onwards.