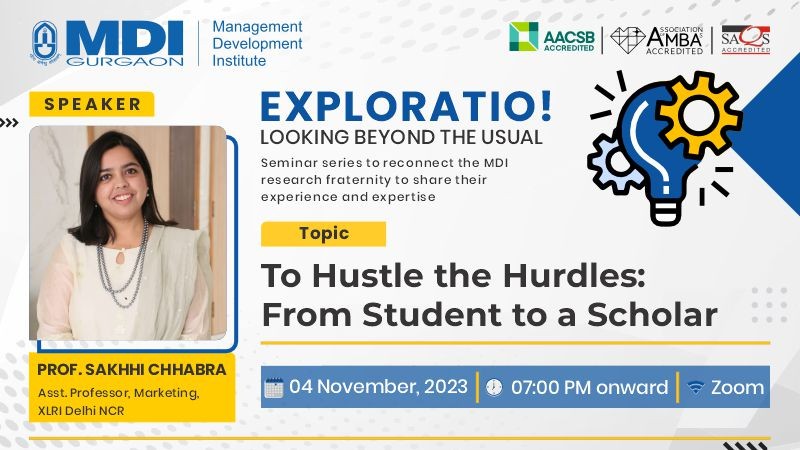 To Hustle the Hurdles: From Student to a Scholar
November 04, 2023 | 07:00 PM
Join us for an insightful Exploratio seminar this weekend! MDI is proud to invite eminent Prof. Sakhhi Chhabra, Asst. Professor, Marketing, XLRI Delhi NCR, as speaker on an interesting Topic: To Hustle the Hurdles: From Student to a Scholar.
Session's preface: The Fellow Program in Management is a unique transformational journey where one learns to navigate several academic and personal challenges. The experiential voyage starts with aspirations to reach the finish line soon, to find out at the completion that there is no end to learning. In this seminar, we shall embark upon some of the common hurdles of the FPM journey and discuss how one could traverse through those hurdles. This true form of rediscovery requires much more motivation than anticipated. Thus, it's time to discuss scholar anxiety and become vulnerable to hustle the hurdle.
The session will be held on 4th November 2023 I 07:00 pm onwards.