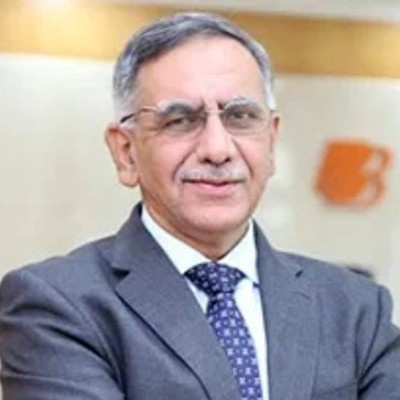 Shri. Sanjiv Chadha
Managing Director & CEO
Bank of Baroda

Profile
Shri Sanjiv Chadha, Managing Director & CEO of Bank of Baroda since 20th January 2020 has over 35 years' experience in banking & financial services having started his career with SBI in 1987.
Shri Chadha is also Chairman on the boards of Bank of Baroda (UK) Ltd., India First Life Insurance Co. Ltd., BOB Capital Markets Ltd. & BOB Financial Solutions Ltd. He also serves on the board of National Insurance Co. Ltd & is on the Governing Board of National Institute of Bank Management (NIBM).
Prior to joining Bank of Baroda, Shri Chadha was the MD & CEO of SBI Capital Markets Ltd., the Merchant and Investment Banking arm of SBI, and Chairman of SBICAP Ventures Ltd. and SBI Securities Ltd. Shri Chadha spent 33 years at SBI, where he handled a diverse range of roles including the Regional Head for SBI's UK Operations, CEO of SBI Los Angeles as well as Executive Secretary to the Chairman of the SBI Group.
Shri Sanjiv Chadha is an alumnus of St. Stephen's College, Delhi.