Case Study 'Amazon as an Employer' listed under Ivey Classics Case List
August 30, 2022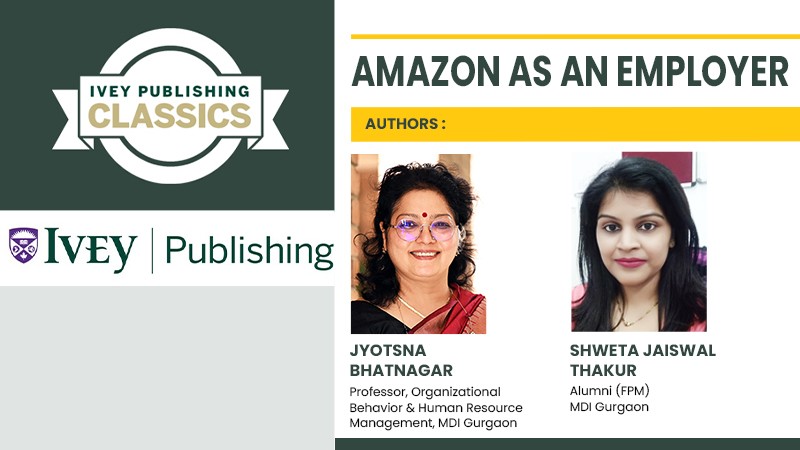 Each year Ivey Publishing identifies the Ivey Classics case list. Ivey Classic cases are ones that continue to inspire teachers and students around the globe. They are the most utilized cases in the entire collection, which have achieved the highest usage over the last 10 years.
After being awarded the 'Best Case' under the Human Resource Management/ Organisational Behaviour category at 'The Case Centre's 31st Awards and Competitions 2021' the case study "Amazon as an Employer" authored by Prof. Jyotsna Bhatnagar, Professor, OB&HRM, MDI Gurgaon and Ms. Shweta Jaiswal Thakur (Alumni FPM, MDI Gurgaon) has been listed in the Ivey Classic case collection list at Richard Ivey Publishing.
The case explores the unconventional office culture at the US retailer. It was conducted following an article in The New York Times that alleged Amazon was doing an experiment on how far it could push white-collar professionals to get them to achieve its ever-expanding ambitions. The case is extremely insightful as it allows corporates, scholars, and students to analyze Amazon's culture. Moreover, the case is very interesting, illustrating a balanced approach including both bright and dark sides as well as allowing professionals to increase their knowledge on leadership in a highly successful firm. It further enables in-depth and critical discussions on sustainable entrepreneurial advantages.