CERO holds women entrepreneurship meet
May 27, 2022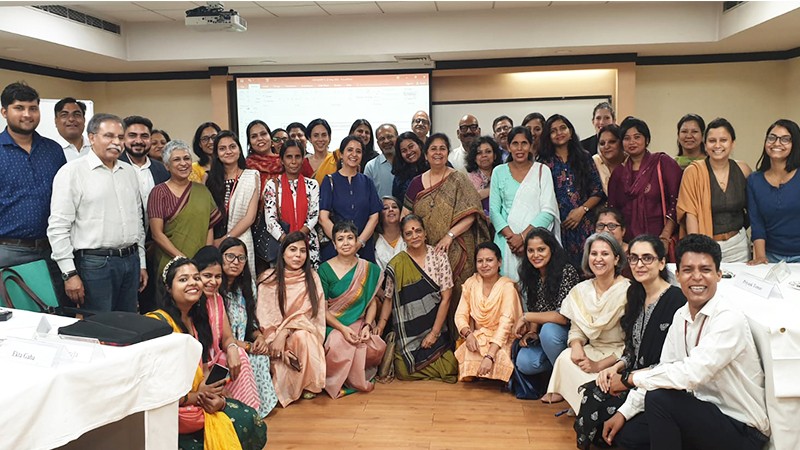 GURUGRAM: MDI Gurgaon's Centre for Ethics, Responsible Organisations & ESG Initiatives (CERO@MDI Gurgaon), in collaboration with Empower Foundation, organised a meet on Women Entrepreneurship May 23 at the Institute's campus. It was a part of CERO's vision of "Building a Better World".
Participants, mentors and team members of the German Development Agency (GIZ)-funded women's entrepreneurship programme called HER & NOW, being implemented by Empower Foundation in Uttar Pradesh, attended the meet. The objectives were to strengthen and accelerate women entrepreneurship, especially in the low- and middle-income groups, for the economic uplift of women.
The highlight of the event was the presence of women entrepreneurs from western Uttar Pradesh who shared their entrepreneurial journey which was supported by GIZ and Empower Foundation. A total of 240 women entrepreneurs benefitted from this initiative.
The event was held in the backdrop of three realities: female workforce participation has been dropping over the past few years; general slowdown of the economy triggered by the Covid-19 pandemic; and the fact that women can contribute to the economy in terms of generating jobs and revenue and adding to the national GDP.
CERO Lead Prof. Tanuja Sharma and Empower Foundation CEO Pritha Dutt addressed the gathering.
Prof. Sunil Ashra, a CERO Member and Faculty, MDI Gurgaon, opened a roundtable discussion facilitated by Alok Narain, Founder, Emergence Learning Solutions. Deliberations included a profile and perspective of grassroot women entrepreneurs, challenges and sensitivities in mentoring the process, systemic issues and how to upscale such ventures with sustainability in focus.
The discussion was concluded by Prof. Madhushree N Agarwal, a CERO member and Faculty, MDI Gurgaon. Other experts who participated in roundtable were from corporates, social organisations, WICCI sustainability chapter and CII IWN.