Faculty retreat held at MDI campus
March 24, 2022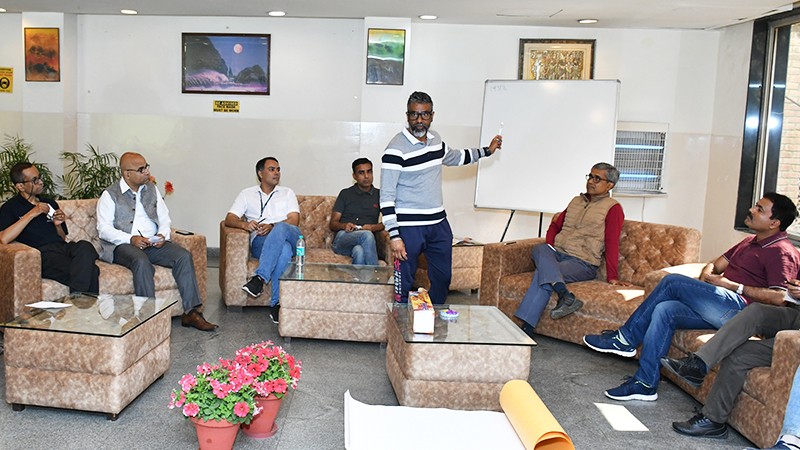 GURUGRAM: On a pleasant Saturday of March 2022, we made way for a faculty retreat within MDI Gurgaon Campus. A first-of-a-kind in-house Faculty Retreat wherein we saw 18 faculty members participate. MDI Gurgaon Director Dr. Rajesh Chakrabarti too joined in as a participant. The event was moderated by our own Mr. Arun Albert, Lead Experiential Learning.
The event started off with a hearty breakfast which seamlessly took an informal meet-and-greet into an Ice Breaking Session. It was an opportunity for faculty members, both old and new, to know each other better. It allowed the participants to regroup again after a long and dreadful Covid outbreak.
The following session challenged the creative bone of participants, wherein they had to come up with a creative game. It was themed "Design, Develop and Let's Play". The participants were divided into teams and encouraged to compete, yet align with each other and develop a game of sorts which all age groups can enjoy. Like someone rightly said, "The simple and familiar hold the secrets of the complex and unknown". This session led to a lot of self-discoveries.
The closing session conformed to B-school pedagogy. Themed "Win it", it was based on interpretation of situations, act to compete and, eventually completion or winning.
Held mostly outdoors, the whole event was experiential in nature.