MDI Gurgaon holds conference on 'Public Policy for Distressed Corporations'
June 02, 2022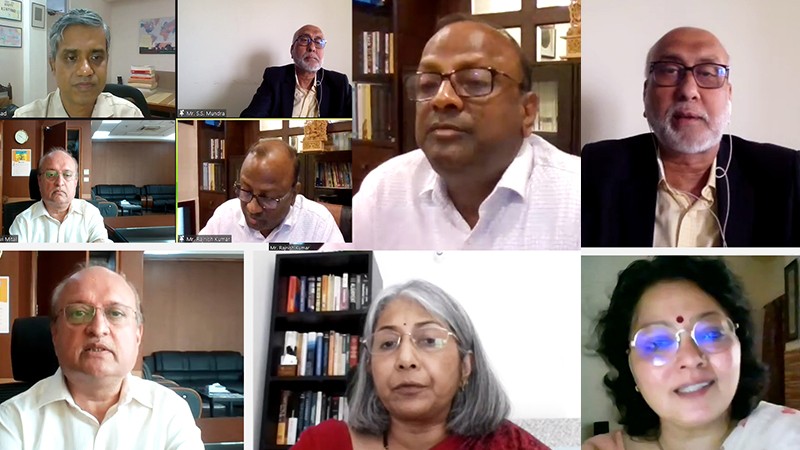 GURUGRAM: With non-performing assets (NPAs) becoming a major issue of concern in the Indian banking sector, MDI Gurgaon organised a conference on 'Public Policy for Distressed Corporations' on May 30.
The aim of the conference was to integrate academic and practitioner perspectives on corporate revival, debt recovery, and bankruptcy resolution to develop a holistic understanding of public policy imperatives throughout the ecosystem of distressed companies.
The speakers were of the view that early detection of stress is critical for reconstructing distressed assets. They said that promoters can play a key role in early detection of stress as well as reconstruction. Business failure, the panelists held the view, should not be treated as a crime.
"When dealing with NPAs, we should start with a point of faith rather than distrust," said S.S. Mundra, former Deputy Governor of RBI.
Ravi Mital, Chairperson of the Insolvency and Bankruptcy Board of India (IBBI), pointed out how projects were started without proper land acquisition or power projects were started without fuel purchase or power purchase agreements.
"These were what started the NPA problems," Mital said.
The panelists expressed the view that original financial creditors, i.e. banks, do not necessarily have the mindset to engage in reconstruction.
"However, bank merger was not necessarily an impediment to asset revival," said Rajnish Kumar, former Chairman of SBI. "In SBI, we had merger of five associated banks. It is better to deal with a large bank where assets can be consolidated."
Prof Rohit Prasad of MDI Gurgaon opined that the design of the national bad bank should ensure a level playing field between private ARCs and the national bad bank.
Some speakers were of the view that the current system is largely adequate, but better implementation is necessary. Others like Prof. Viral Acharya of NYU Stern proposed new institutional structures like collateralised loan obligation (CLO) companies that would buy subprime loans from banks and generate value from them even before such loans became stressed.
"India can explore the CLO model, a model to trade low rated debt by bringing asset managers, PE funds and other players together," Prof. Acharya, also a former Deputy Governor of RBI, said. "Banks should not be carrying these assets on their balance sheet."
According to Sudarshan Sen, former Executive Director of RBI, a CLO model kind of platform can even discipline the lenders.
Dr. Edward Altman, Professor Emeritus of Finance, NYU Stern, explained his pathbreaking Z-score for assessing a company's default risk. He described a zombie firm (Z-firm) as an insolvent firm that is still functioning over a relatively long time period.
"It's very important for policymakers to understand the costs of doing subsidisation of zombie firms," Dr. Altman said.
The May 30 conference was organised by Sudarshan Sen, Member of the RBI Committee on Asset Reconstruction Companies, Prof. Rohit Prasad, Professor of Economics and Public Policy Area at MDI Gurgaon, and Prof. S. Veena Iyer, Associate Professor of Accounting and Finance at MDI Gurgaon.