MDI Gurgaon inks MoU with CRPF
September 19, 2022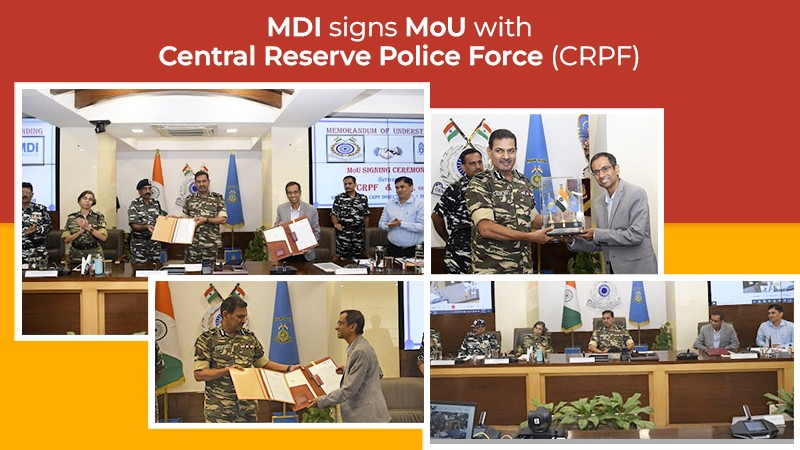 Management Development Institute, Gurgaon signed an Memorandum of Understanding (MoU) with Central Reserve Police Force (CRPF) September 09, 2022.
As part of this MoU, MDI Gurgaon will be offering an "Executive Programme in Business Management" for the officers of CRPF. This will be an offline and non-residential Six (6) months certificate course, classes for which will be held at MDI Gurgaon campus every weekday (Monday-Friday). This is a unique resettlement course specially designed for CRPF, which allows the nominated officers to participate in an engaging academic rigour while interacting with the industry Leaders from Delhi NCR.
This programme includes specifically selected and designed modules with an aim to impart contemporary global management practices through a pedagogy of case-study methods, class room discussions, business presentations, etc.
The stringent course curriculum brings forth the analytical and managerial skills that are a prerequisite for success in a corporate career.
The MoU was signed by Anshuman Yadav, Inspector General (Administration CRPF) on behalf of CRPF, and Dr. Rajesh Chakrabarti, Director, MDI Gurgaon and Prof. Avinash Kapoor, Dean, Industry Connect, MDI Gurgaon on behalf of MDI in the presence of Director General CRPF, Kuldiep Singh.