Prof. Ritu Srivastava gets conferred with National Technical Teacher's Award 2022
September 09, 2022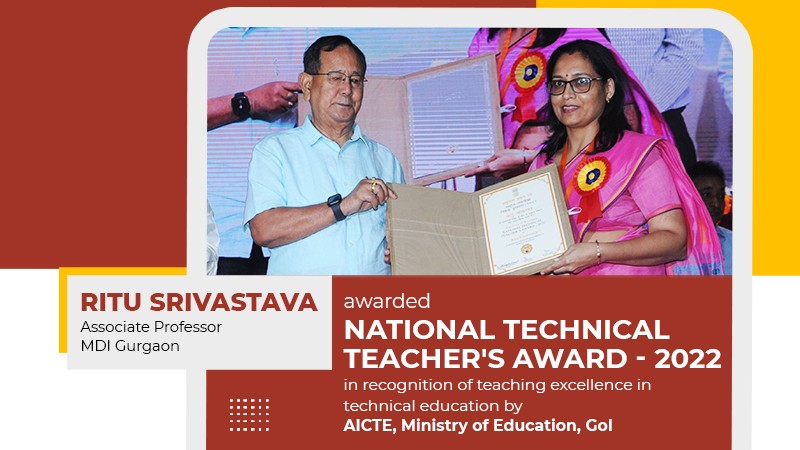 The National Technical Teacher's Award is given by AICTE under the ageis of Ministry of Education, Government of India to the extraordinary teachers and recognize the excellence / best practices/innovativeness of such teachers in the field of technical education at the national level for Degree, Diploma institutions, Pharmacy and Management Institutions. This scheme is aimed to recognize the meritorious faculties on Teacher's Day i.e., 5 September every year at the National level, and encourage them to update themselves to the ever-changing needs of higher education at the global level and thereby become an effective contributor toward the society. For the year 2022, the award has been given to 14 teachers from different engineering, technical, and management colleges.
Prof. Ritu Srivastava, Associate Professor, MDI Gurgaon was the only teacher to receive recognition of teaching excellence in teaching education in the management domain.
The award was conferred in the felicitation ceremony on 06th Sept, 2022 at Dr Ambedkar International Centre, New Delhi with Shri. Dharmendra Pradhan Ji, Hon'ble Minister of Education, Government of India, as the chief Guest.