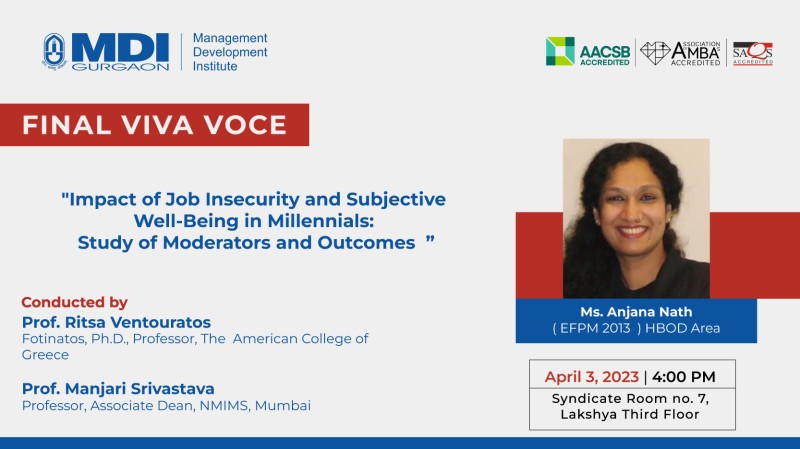 Final VIVA VOCE
April 03, 2023 | 04:00 PM
Ms. Anjana Nath (EFPM 2013) HBOD Area shall be presenting her Final VIVA VOCE on Monday, April 03, 2023, @ 04.00 PM in Syndicate Room no. 7, Lakshya Third Floor.
Thesis Topic: Impact of Job Insecurity and Subjective Well-Being in Millennials: Study of Moderators and Outcomes
Viva Voce shall be conducted by: Prof. Ritsa Ventouratos – Fotinatos, Ph.D., Professor, The American College of Greece & Prof. Manjari Srivastava, Professor, Associate Dean, NMIMS, Mumbai.