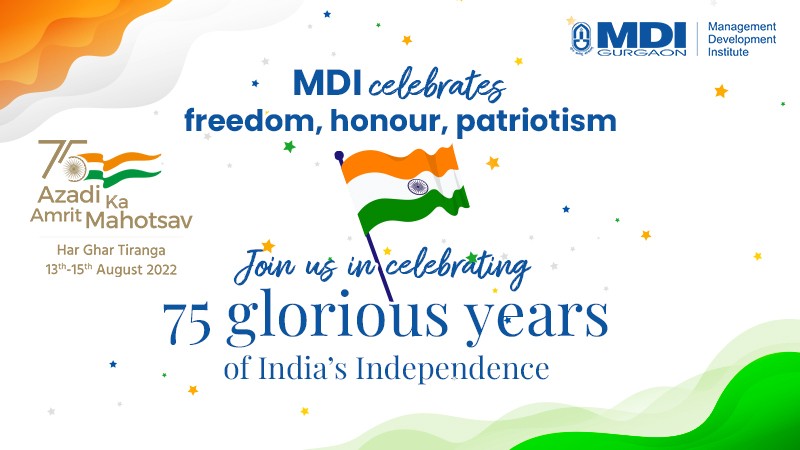 MDI celebrates Azadi ka Amrit Mahotsav
August 16, 2022 |
Independence Day is celebrated on August 15 every year to commemorate India's freedom from British rule in 1947. It is a day to remember the countless sacrifices done by the freedom fighters who dedicated their lives and resources to the altar of the country's freedom struggle.
Education plays a vital role in shaping the future and growth of the country.
May we all be together, may we all contribute, may we all believe in the development of the country. MDI Gurgaon is working hard towards this goal.
Let's all celebrate this 75th Independence Day together. Let's make India self-dependent. MDI Gurgaon is moulding thought leaders and change masters for Atmanirbhar Bharat.
As we celebrate Azadi Ka Amrit Mahotsav, let's enlighten others with our light and bring a new morning. MDI's motto, "Yogah Karmasu Kaushalam", reflects this.